1. Edit your layout
In Blogger, click on « Design » link in the upper right corner to edit your Blog
Then click on « Layout » menu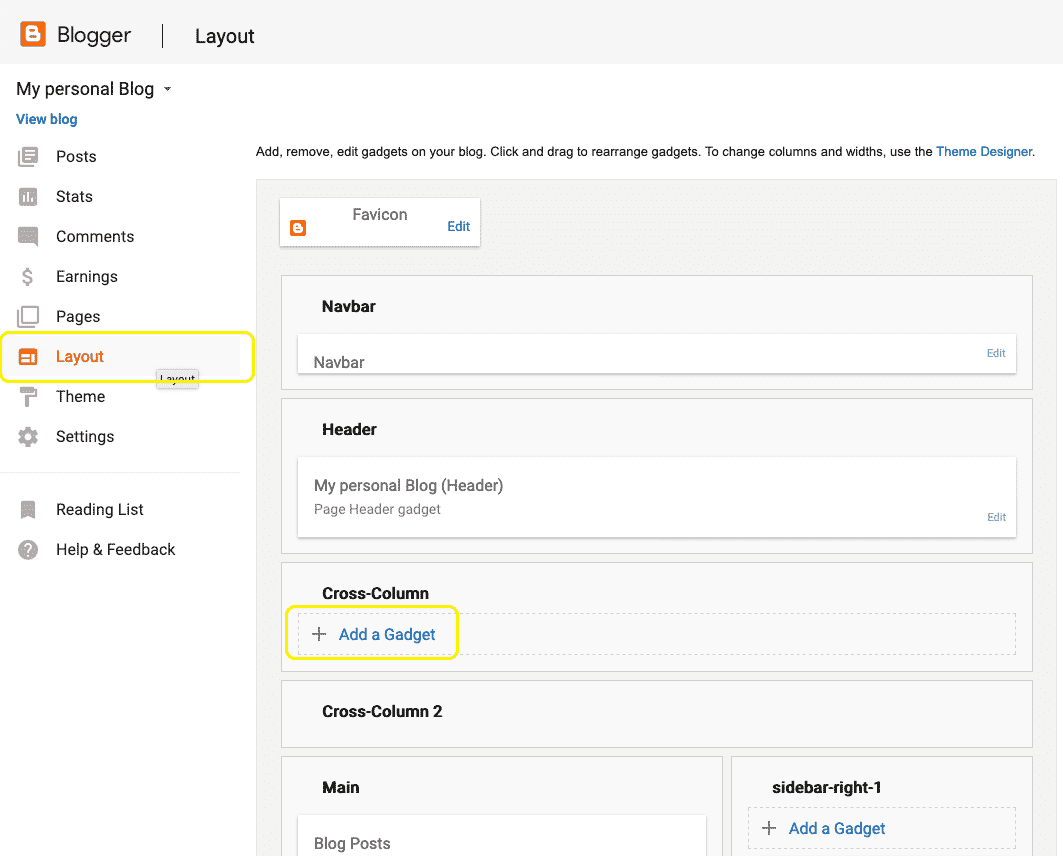 2. Add a Html/JavaScript Gadget
Select « Add a Gadget » anywhere in your Theme to open a list of available gadgets.
Select the « HTML/JavaScript ».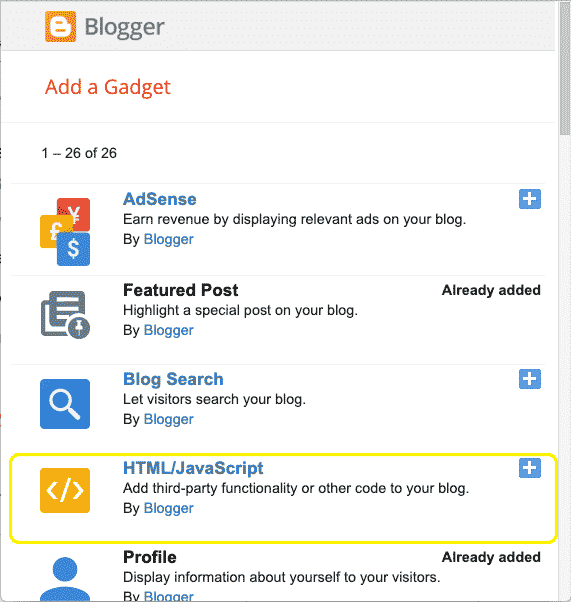 3. Add your GraphComment Universal Code
Copy your tag from GraphComment Admin > Setup > Universal Code
And Paste it into the Content window of the Gadget.
Give a title to your Gadget and Save it.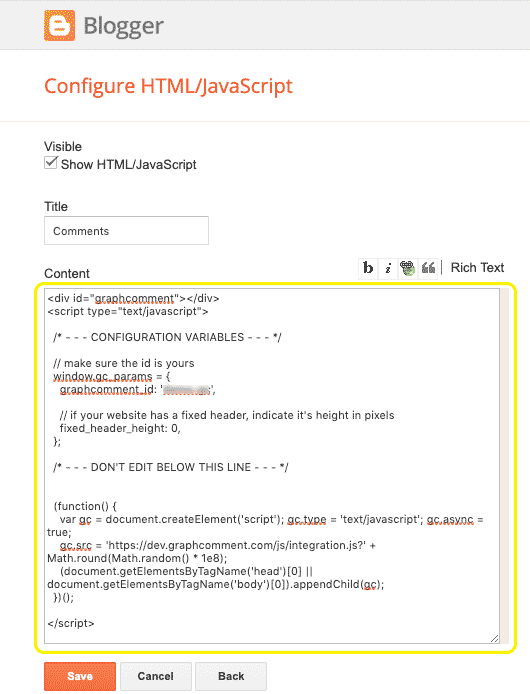 4. Move your block to the right place
In general, you want to display comments at the end of the the main section, so grab it and move it where you want.
Save your arrangement.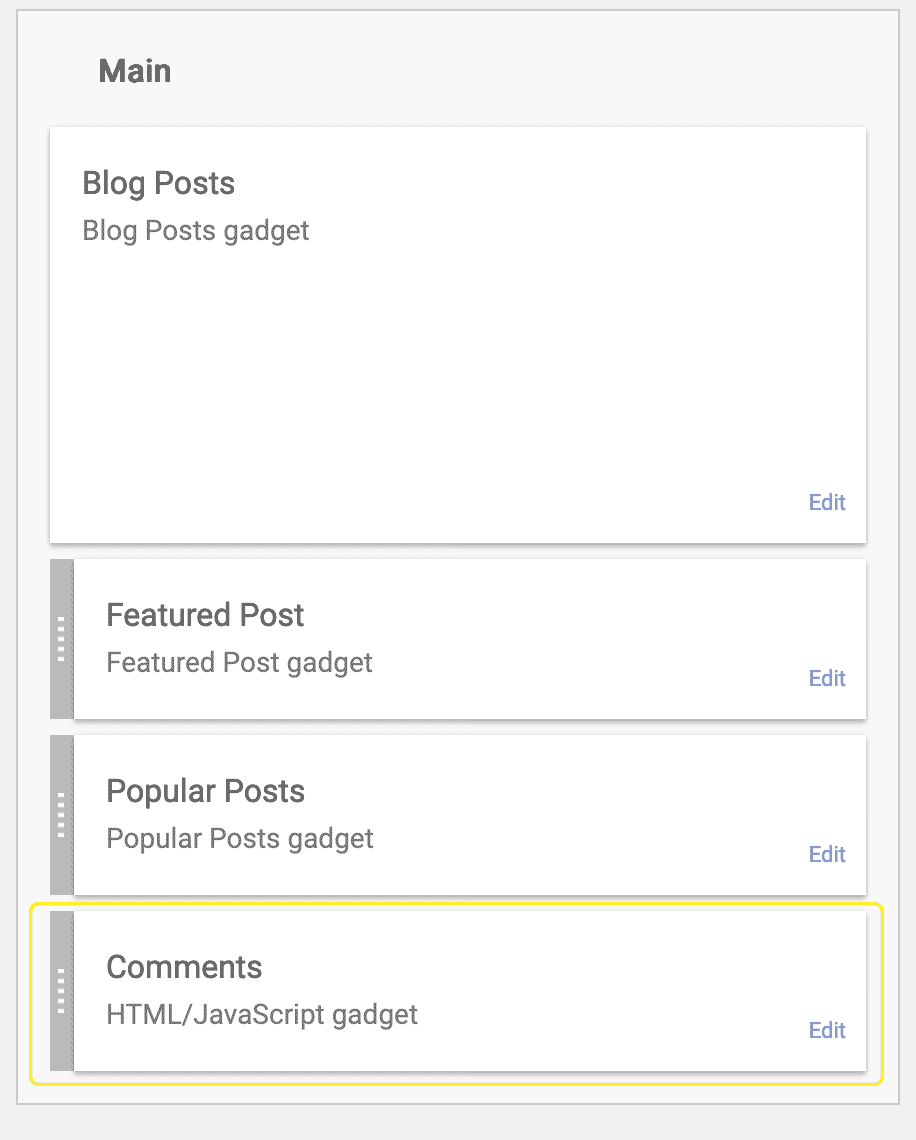 5. Disable Blogger native comments
Go to Settings > Posts, comments and sharing >
Select Comment Location > « Hide »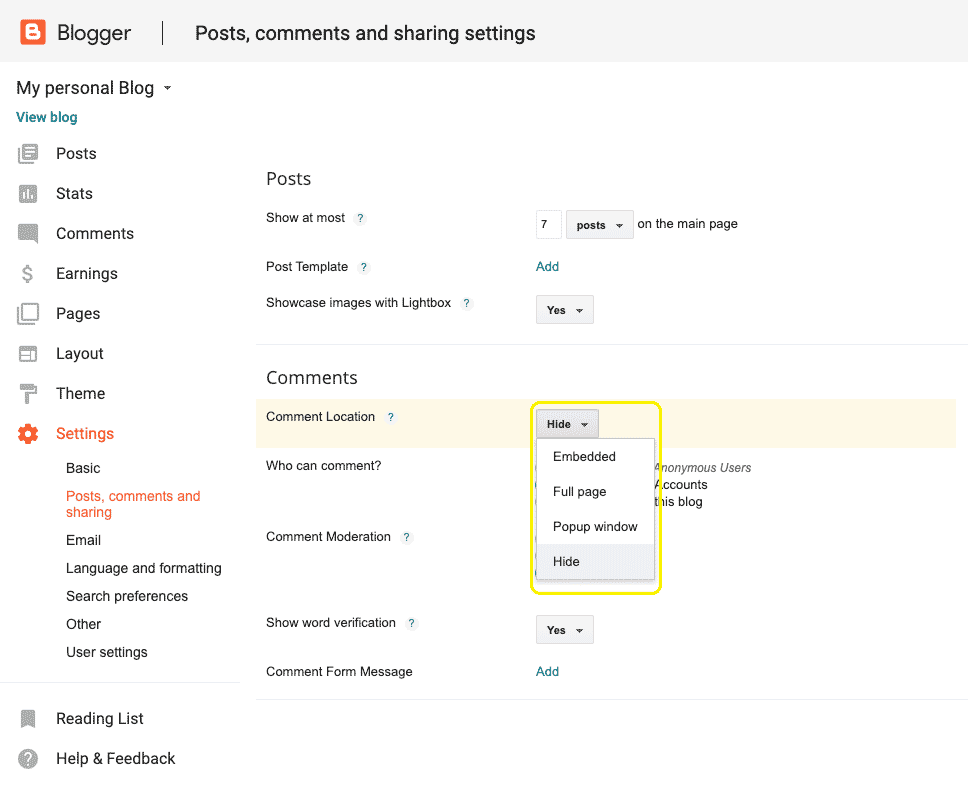 6. Save Settings and View
Select « Save Settings » and then « View blog » to see the result.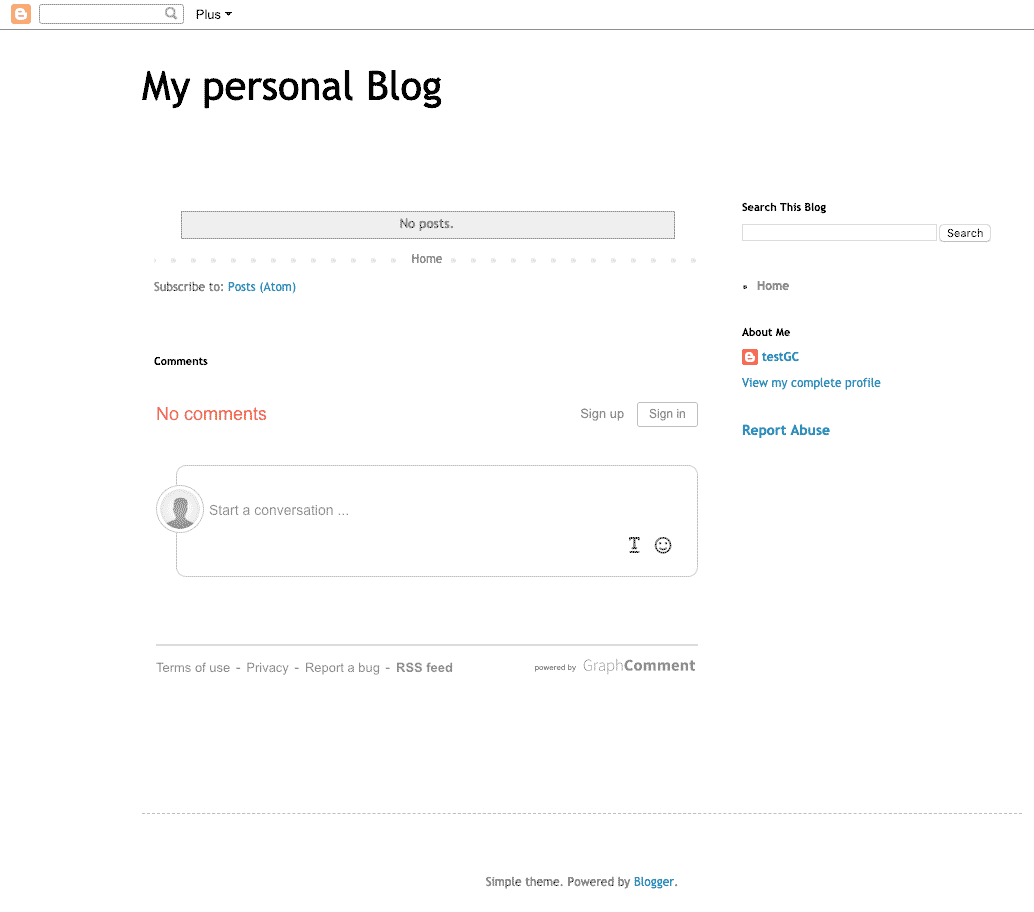 ---